At last....'When Worlds Collide' Galahad's 30th anniversary retrospective collection is now available from our merchandise page, just in time for Christmas!
The press release is as follows:
In order to celebrate the band's 30th anniversary Galahad will be releasing a historical double CD retrospective with a twist, the twist being that ten of the tracks included are brand new re-recorded versions of old Galahad songs, some dating back to 1985, the year the band formed, including one thirty year old track (City of Freedom) which has never been recorded properly before!
In some cases the new versions are similar to the originals but in other cases the songs have been re-worked and re-arranged considerably, either way we have tried our best to be sympathetic to the spirit of the originals whilst trying to bring them up to date in terms of their sonic quality and also so that they compare favourably, hopefully, with the Galahad sound of 2015!
As this is a rather special as well as an epic album, clocking in at approximately  2 hours and 36 minutes,  we have also included a few strategically placed 'tributes' to a few of our original influences within some of the newly recorded 'old' tracks, so it'll be interesting to see if they'll get spotted!
Hopefully, this collection is a fair representation of the Galahad cannon and will appeal to existing fans of the band and will also, perhaps, act as a taster to those yet to dip their toes in the world of Galahad music.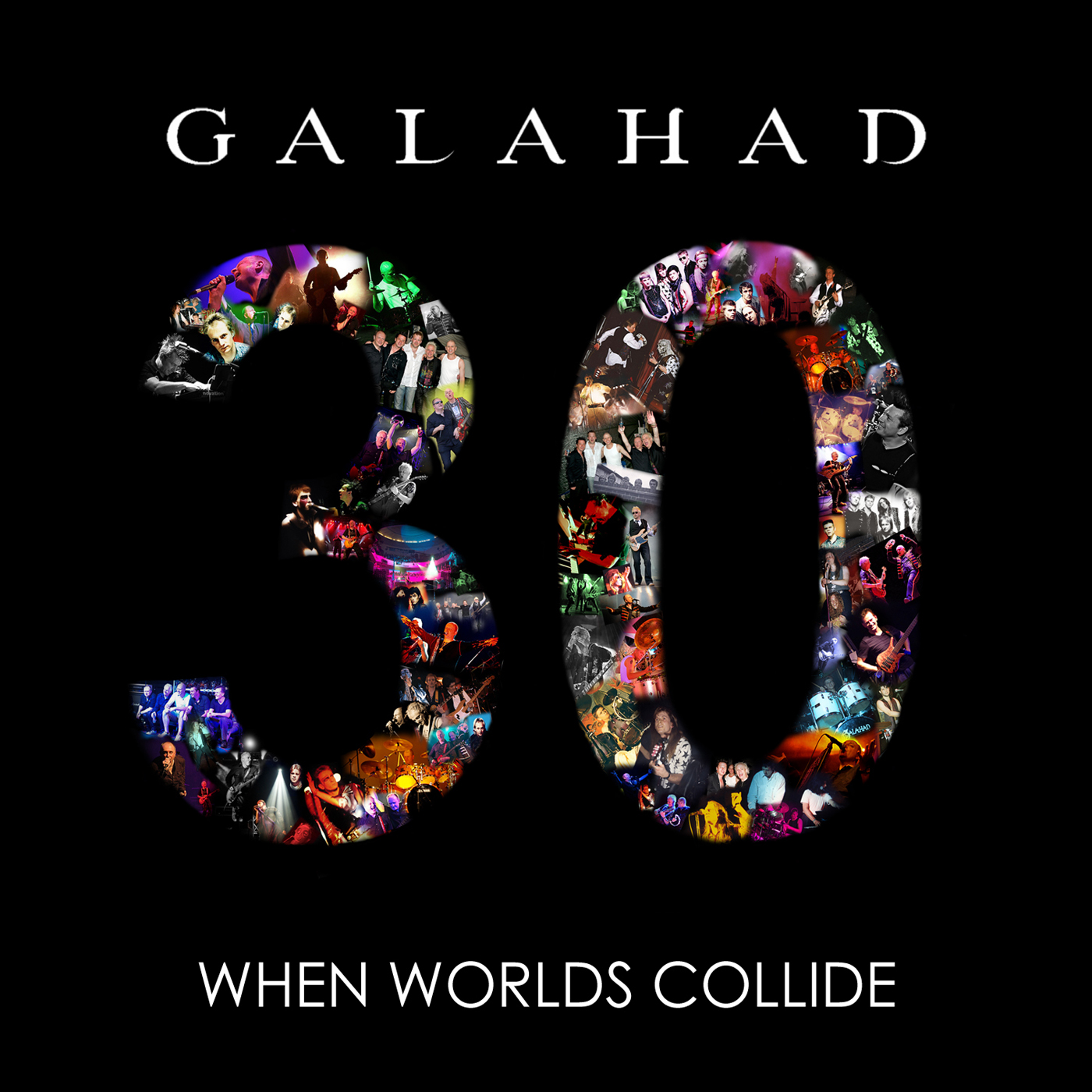 When Worlds Collide Track listing:
CD1
1. Lady Messiah (1985/2015)
2. The Chase (1988/2015)
3. City of Freedom (1986/2015)
4. Chamber of Horrors (1990/2015)
5. Dreaming From the Inside (1985/2015)
6. Room 801 (1990/2015)
7. Ocean Blue (1996/2015)
8. Don't Lose Control (1990/015)
9. Exorcising Demons ( 1992/2015)
10. Karma For One (1997/2015)
CD2
11. Empires Never Last (2006/2014)
12. Sleepers (1992/2012)
13. Richelieu's Prayer (1990/2012)
14. Painted Lady (1985/2014)
15. Bug Eye (1997/2014)
16. Singularity (2012)
17. Guardian Angel (2012)
18. Seize the Day (Single mix) (2012)
19. This Life Could Be My Last (2006/2014)